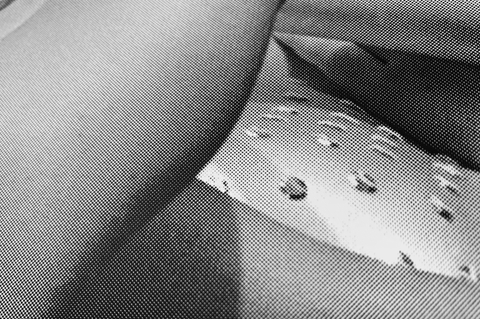 Acrobats 98
2019
Acrobats 98 by Mark Steinmetz.
Print Size: 59.4cm x 75cm (23.5" x 29.5")
1 colour silk screen on 250gsm paper. New condition.
About Acrobats 98
'Acrobats, Athens, Georgia, September, 1998' is one image from Mark Steinmetz's now sold out monograph Carnival, published in 2019. The picture is now available as a large format silk screen on heavy paper. A must have for any Steinmetz collector. 'Carnivals look pretty much the same today as they have for the past 35 years. All that has really changed are prices and styles' - Mark Steinmetz
So, from 1982-2001 the American photographer Mark Steinmetz travelled to country fairs, urban street carnivals, as well as small circuses across the United States, to make photographs of the families, teens and carnies that contain all the warmth and frenetic energy of a day at the Carnival. "People from all walks of life go to the fair seeking something to transport them from the everyday. Amid the excitement and sounds of the rides and games, I could slip by largely unnoticed and capture gestures and faces." – Mark Steinmetz
Related Links
So, more books by Mark Steinmetz you can find
here
. Also, for more books by STANLEY/BARKER please click
here
.