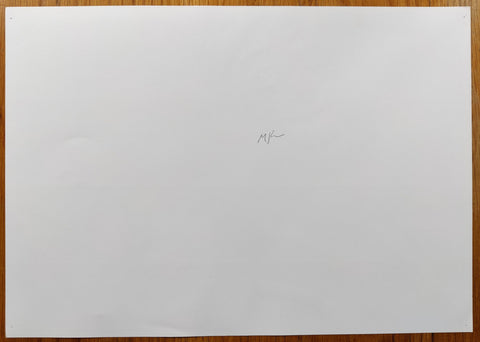 Ronald McDonald (Xerox Print)
1997
Ronald McDonald (Xerox Print) by
Martin Parr
. This is a Xerox Print that was part of Parr's exhibition at the Rocket Gallery in 1997. If you have any questions, please get in touch.
Specifications Ronald McDonald
Xerox Print Near fine condition, Signed on verso.
Print size: 30 x 42cm (11.5" x 16.5")
Please note there are pin-sized marks on each corner of the print where it was hung on the wall
About Martin Parr
Martin Parr (born 23 May 1952) is a British documentary photographer, photojournalist and also photobook collector. He is known for his photographic projects that take an intimate, satirical and anthropological look at aspects of modern life. In particular, documenting the social classes of England, and then more broadly the wealth of the Western world. The photographer is a chronicler of our age. In the face of the constantly growing flood of images released by the media, his photographs offer us the opportunity to see the world from his unique perspective. At first glance, his photographs seem exaggerated or even grotesque. The motifs he chooses are strange, the colours are garish and the perspectives are unusual. Parr's term for the overwhelming power of published images is "propaganda". He counters this propaganda with his own chosen weapons: criticism, seduction and humour. As a result, his photographs are original and entertaining, accessible and understandable. But at the same time, they show us in a penetrating way how we live, how we present ourselves to others, and what we value. Text above by Thomas Weski, curator
Related Links
So, more books and prints by Martin Parr
here
. Also, for more prints please click
here.