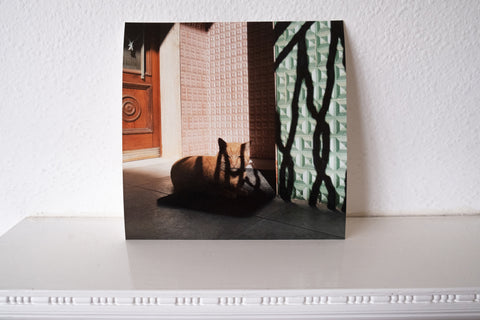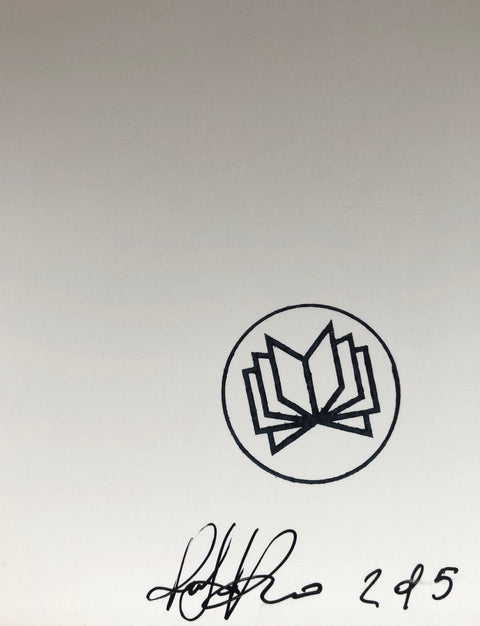 by Piero percoco|the rainbow is underestimated
Untitled
2019
Untitled by Piero Percoco.
Specifications

Print size: 25cm x 25cm (9.8" x 9.8")
Giclee print on Hahnemühle Ultrasmooth paper. Signed on verso by Piero Percoco
Numbered edition of 5.
"To me, the biggest inspiration of all is boredom," states photographer Piero Percoco. Growing up in small towns between Sannicandro di Bari in Italy and Venezuela, Piero has trained his eye to discern the presence of the spectacular in the shapes, colours, configurations and moments that make up the fabric of ordinary life. He tells us: "I am attracted to certain scenarios and energies that make taking pictures a visceral experience." His colour-soaked, brightly lit and dramatically framed photographs bring a touch of hyperreality – even unreality – to everyday scenes, and effect an intense sensorial impact on the viewer. For Piero, taking photographs is about conveying his own "visceral" delight in his quotidian perceptions. A self-taught photographer, he says: "I started photographing about seven years ago, for fun, with a smartphone. I have never been able to afford photography schools, so I based my learning on photo books." Other than that, his artistic response to his immediate environment is based on an instinct for seizing on singular moments concealed within the commonplace. Speaking of his approach, he remarks: "I would certainly describe it as a practice or style that derives from my impulsive nature and I believe in turn that impulsiveness is seen in my pictures."
Related Links
More books and prints by Piero Percoco
here
. More prints by Setanta Books
here
.